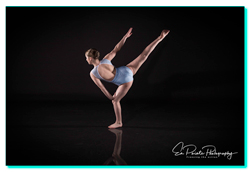 Welcome to Cheryl Crawford (RAD RTS) Dance Studios.
Cheryl Crawford is a dance studio that caters for everyone, boys & girls, ladies & gents from 2 years old and up.
Whether you're a complete beginner or quite experienced we'll have something for you.
Classes are primarily taught by Principal Cheryl Crawford RAD RTS and Nicola Brown RAD RTS. There are other teachers on hand to teach you those all important steps.
Classes are held in the Dance Studios, Unit 2, Eastfield Industrial Estate, Glenrothes.(See timetable)
In every class we aim for the children to have fun, make new friends, gain confidence and most importantly - learn to dance.
Children are trained to exam standard although taking exams is purely optional, many children prefer to dance for fun.
The biggest highlight for the pupils is our annual show where everyone gets the chance to perform on stage in costume.
For adults there are many classes available from Line Dancing to ZUMBA.
Themed birthday parties available ~ Little Ballerina, Cheerleading and Fun & Games(Bouncy Castle optional extra or free with 25+ children). Minimum of 15 and maximum of 30 children.